As we are preparing for leaving for our Family Reunion this week, today was the day to venture to the stores to get our last needed items. We decided to make a day out of it, and I was surprised at just how well my boys did being dragged from store to store in 100 degree heat.
Our first stop was Cabela's to look a life jacket for JoJo. They were sold out but they boys had a blast looking at the stuffed animals and the aquariums with the huge cat fish. Joseph said his favorite was the Polar Bear, and Thurston loved the fish with the "glass water" and the squirrels.
Our next stop was the Mall, I was hoping to find a sporting goods store. While I was unsuccessful at that, I did manage to find a Pretzle shop, the Disney store, and most dangerous, Mrs. Fields cookie shop. The boys got a cupcake cookie with frosting and a Mater ring (Cars). Of course I indulged with a couple of Walnut chocolate chip cookies. ahhhh. I'm officially out of the nauseated stage of pregnancy and into the "hey, I smell food!" stage. watch out!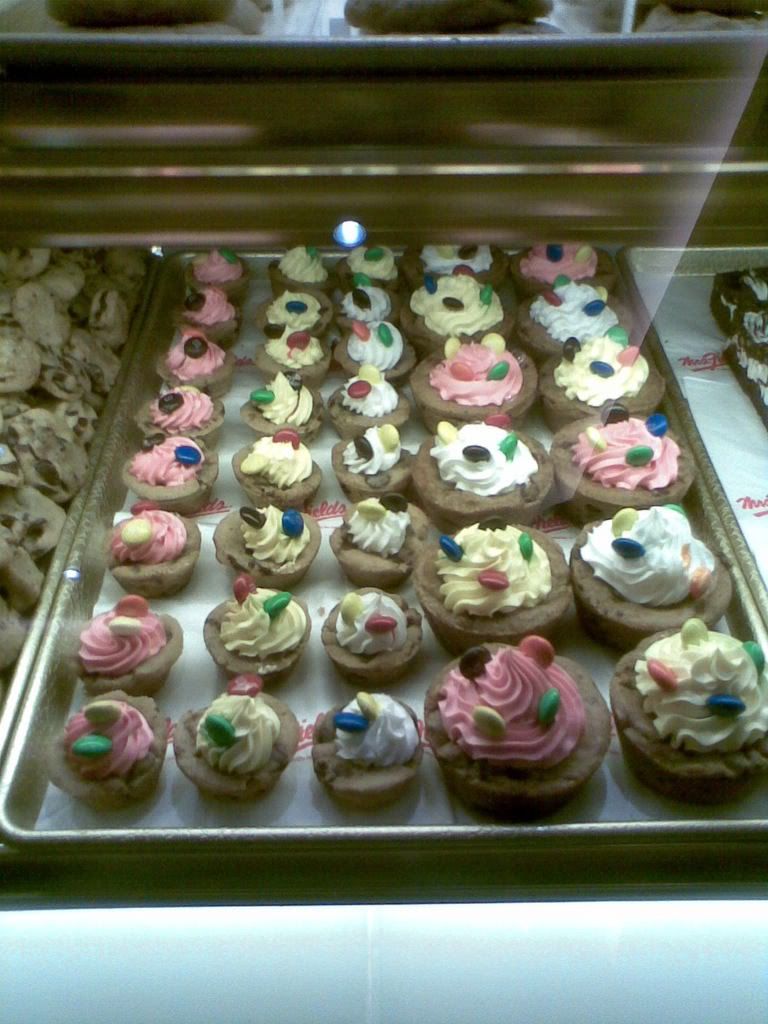 They enjoyed the escalators as much as a ride at a theme park. On our last trip down there was an elderly couple behinds us that kept cracking up at them. At the bottom, Joseph said in a very loud voice "Mommy, I love you!". Yes! Finally they say something loud that makes me happy. The couple smiled and laughed and there were others around that looked at him and smiled. It was a happy Mommy moment.
The last stop was uneventful at Target. I'm a little sad that I came home and realized I forgot to visit the $1 section! (Probably for the best). At the end Joseph told me that it had been a perfect fun day. Ahhh. Now I'm pooped!